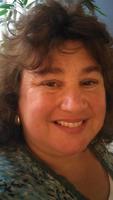 Meet Liz
We are thrilled to welcome Elizabeth Genovese, LPC to our team! Liz brings with her a wealth of knowledge and insight having spent the past 6 years helping people grow, heal and recover from a variety of mental health issues. She is a Licensed Professional Counselor, especially skilled in treating anxiety, depression, mood disorders, grief, relationship and self-esteem issues, as well as substance use/addiction and recovery. She is also specially trained in treating individuals with Gambling addiction and their loved ones. Liz believes that Gambling addiction is particularly devastating to families often due to the unique and severe financial strain, and she is uniquely equipped to help everyone impacted.
Prior to obtaining her master's degree in clinical mental health counseling, Liz worked for many years as a business analyst and project manager, and also has experience working in college campus counseling offices. Her background allows her to particularly connect with individuals looking to achieve academic and professional success.
Liz's kind heart and warm spirit is evident in everything she does and provides a wonderful catalyst to help others foster growth and change in their own lives.
You can reach her directly at [email protected] or 203-895-9991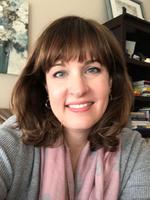 Meet Erica
Erica is a Licensed Professional Counselor (LPC) with over 15 years of clinical experience. She and has been in private practice since 2015, after years of working in a variety of treatment settings, including hospitals, substance abuse treatment facilities, community mental health clinics, and group private practice. Prior to completing her master's degree in Community Counseling at Southern Connecticut State University (a CACREP program) in 2004, she worked for various corporations before deciding to take the leap and follow her passion – helping others heal. Having worked full-time, while attending school and starting a family, she understands first-hand the complexities of striving for a life in balance!
Erica has been specializing in the treatment of women with Bipolar, Trauma, and Substance Use disorders for most of her career. She has completed training with the EMDR Institute, and has been utilizing this powerful therapeutic technique with great success to treat a wide variety of issues including anxiety, trauma, and depression.
Since founding ERM Counseling Services, LLC, she has been focused on bringing together her passion for empowering others with therapeutic techniques proven to help people grow into their authentic selves. She is passionate about the power of the therapist-client relationship and honors each individual's journey in a compassionate and safe environment. She also helps those working in the mental health professions develop themselves individually, and grow into the strong clinicians that are very much needed.
Erica lives in Southbury with her husband and their two teenage sons.